Frank Zappa umřel 4. prosince 1993, sedmnáct dní před padesátými třetími narozeninami. Zůstalo po něm několik stovek vydaných alb a několik tisíc pásků s nahranými koncerty a sessions ve studiu.
Již za svého života používal archiv ve své tvorbě. Ne všechny, ale mnoho desek vzniklo jako kombinace živých a studiových nahrávek. Tento archiv začala po Mistrově smrti využívat jeho manželka Gail a dodnes vycházejí nové desky a nepřerušila to ani její smrt. Mám trochu radši jeho spolužáka Dona Van Vlieta alias Captain Beefhearta, ale Frank Zappa patří od počátku sedmdesátých let k mým velkým oblíbencům. Nahrával jsem si od něj prakticky co vyšlo a po jeho smrti jsem si koupil základní desky na CD. Na tohle CD jsem narazil trochu kuriozně, v supermarketu MAKRO v sekci zlevněné CD, spolu s jeho následovníkem Son Of Cheap Thrills. Po prohlídce zadní strany jsem si je obě koupil.
Tohle CD by se dalo označit, jako sampler hitů z různých období Mistrovy tvorby v neobvyklých provedeních. Na úvod si poslechneme rozhovor Dona Prestona s Martinem Lickertem. Následuje Catholic Girls, skladba z muzikálu Joe's Garage v živém provedení. Velký hit z alba Sheik Yerbouti – Bobby Brown Goes Down – hrají naše rádia a vůbec si neuvědomují, o čem se v této písni zpívá. Český text si můžete poslechnout na desce Salute Zappa, kde ji jako poctu hraje pražská skupina Píča. Ten text rozhodně stojí za to. You Are What You Is ze stejnojmenné desky je jinou verzí titulní skladby. We Are Not Alone poprvé zazněla na albu Man From Utopia, tady se jedná opět o jinou verzi. Následuje titulní Cheap Thrills, opět jiná verze z Cruising With Ruben & Jets. Krátký předěl, rozhovor Martina Tickmana s Frankem Zappou, a po něm jiná verze skladby Hot Plate Heaven At The Green Hotel z desky Broadway The Haedway. Píseň o vlkodlakovi z alba Over-nite Sensation miluji od chvíle kdy jsem ji poprvé slyšel, tady je v živém provedení. Po této skladbě je pro mě vrchol desky The Torture Never Stops z LP Zoot Allures v originálním provedení se zpěvem Captain Beefhearta. Živé provedení Joe's Garage ze stejnojmenné desky je parádní, stejně jako My Guitar Wants Kill Your Mama z alba Weasles Ripped My Flesh. Konec desky je opět rozhovor, ale Howarda Kaylana a Jeffa Simmonse.
Velice pěkně poskládaná deska. Při sestavování určitě pomáhala Gail a celá Frankova rodina. Většinou, od podzimu, jak se blíží výročí smrti Franka Zappy, si pouštím jeho alba, hlavně z počátků. Letos jsme se bavili s kamarádem o téhle nahrávce, kterou neznal a já mu poslal výpalek. Zároveň jsem si ji několikrát pustil, abych se přesvědčil, že je výborná. Pro mě má hodnotu pěti hvězdiček!
SKLADBY:
01. I Could Be A Star Now
Voice – Don Preston, Martin Lickert
02. Catholic Girls (Live Version)
Alto Saxophone, Soprano Saxophone, Baritone Saxophone – Paul Carman; Baritone Saxophone, Clarinet – Kurt McGettrick; Bass Guitar, Electronics – Scott Thunes; Drums, Percussion – Chad Wackerman; Electric Guitar , Synthesizer, Vocals – Frank Zappa; Keyboards, Vocals – Bobby Martin; Rhythm Guitar, Synthesizer, Vocals – Mike Keneally; Rhythm Guitar, Vocals – Ike Willis; Tenor Saxophone – Albert Wing; Trombone – Bruce Fowler; Trumpet, Flugelhorn, Synthesizer – Walt Fowler; Vibraphone, Marimba, Percussion – Ed Mann
03. Bobby Brown Goes Down (Live Version)
Bass Guitar – Scott Thunes; Drums – Chad Wackerman; Electric Guitar [Lead], Vocals – Frank Zappa; Keyboards – Allan Zavod; Keyboards, Saxophone, Vocals – Bobby Martin; Rhythm Guitar, Vocals – Ike Willis, Ray White
04. You Are What You Is
Bass – Jay Anderson; Bass Guitar – Arthur Barrow; Drums – Chad Wackerman; Electric Guitar, Electronics – Frank Zappa; Keyboards – Tommy Mars; Percussion – Ed Mann; Piano – Chuck Wild; Rhythm Guitar, Vocals – Ray White; Rhythm Guitar, Vocals [Thing – Fish] – Ike Willis; Technician [Synclavier Programming] – David Ocker, Steve Defuria
05. We Are Not Alone
Bass Guitar – Scott Thunes; Bass Guitar, Bass, Rhythm Guitar – Arthur Barrow; Drums – Chad Wackerman; Electric Guitar, Acoustic Guitar – Steve Vai; Electric Guitar, Instruments – Frank Zappa; Harmonica – Craig "Twister" Steward; Keyboards – Tommy Mars; Keyboards, Saxophone – Bobby Martin; Mandolin – Dick Fegy; Percussion – Ed Mann; Saxophone – Marty Krystall
06. Cheap Thrills
Alto Saxophone, Tenor Saxophone – Bunk Gardner; Alto Saxophone, Tenor Saxophone, Piano – Ian Underwood; Baritone Saxophone, Tambourine – Motorhead Sherwood; Bass Guitar, Vocals – Roy Estrada; Electric Guitar, Vocals – Frank Zappa; Lead Vocals – Ray Collins; Percussion – Arthur Dyer Tripp III, Jimmy Carl; Black Piano – Don Preston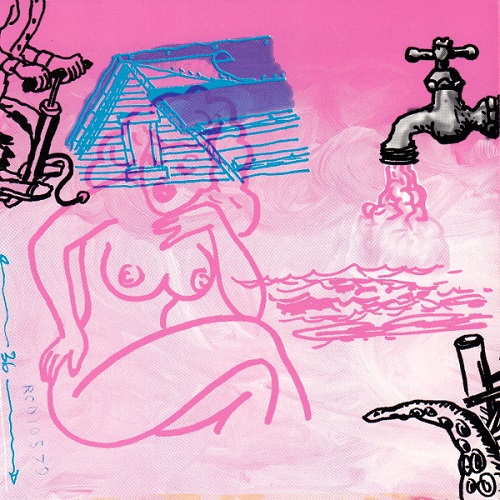 07. The Mudshark Interview
Intervieweer – Martin Tickman; Interviewer – Frank Zappa
 Hot Plate Heaven At The Green Hotel
Alto Saxophone – Paul Carman; Baritone Saxophone – Kurt McGettrick; Bass Guitar – Scott Thunes; Drums – Chad Wackerman; Electric Guitar [Lead], Vocals – Frank Zappa; Guitar, Synthesizer, Vocals – Mike Keneally; Guitar, Vocals – Ike Willis; Keyboards, Vocals – Bobby Martin; Percussion – Ed Mann; Tenor Saxophone – Albert Wing; Trombone – Bruce Fowler; Trumpet – Walt Fowler
09.Zomby Woof (Live Version)
Bass Guitar, Vocals – Scott Thunes; Drums – Chad Wackerman; Electric Guitar, Vocals – Frank Zappa; Electric Guitar – Steve Vai; Guitar, Vocals – Ray White; Keyboards – Tommy Mars; Keyboards, Saxophone, Vocals – Bobby Martin; Percussion – Ed Mann
10. The Torture Never Stops (Original Version)
Bass Guitar – Tom Fowler; Drums – Terry Bozzio; Guitar – Frank Zappa; Harmonica, Vocals – Captain Beefheart; Keyboards – George Duke; Saxophone – Napoleon Murphy Brock; Slide Guitar – Denny Walley; Trombone – Bruce Fowler
11. Joe's Garage (Live Version)
Bass Guitar – Scott Thunes; Drums – Chad Wackerman; Electric Guitar, Vocals – Frank Zappa; Guitar, Vocals – Ike Willis, Ray White; Keyboards – Allan Zavod; Keyboards, Saxophone, Vocals – Bobby Martin
12. My Guitar Wants To Kill Your Mama (Live Version)
Bass Guitar – Scott Thunes; Drums – Chad Wackerman; Electric Guitar, Vocals – Frank Zappa; Guitar, Vocals – Ike Willis, Ray White; Keyboards – Allan Zavod; Keyboards, Saxophone, Vocals – Bobby Martin
13. Going For The Money
Voice – Howard Kaylan, Jeff Simmons
SESTAVA:
Bass Guitar – Tom Fowler
Drums – Terry Bozzio
Guitar – Frank Zappa
Harmonica, Vocals – Captain Beefheart
Keyboards – George Duke
Saxophone – Napoleon Murphy Brock
Slide Guitar – Denny Walley
Trombone – Bruce Fowler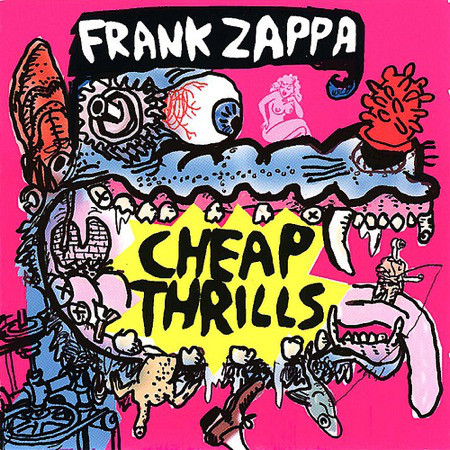 Cheap Thrills
Frank Zappa
Alternative Rock, Garage Rock, Prog Rock, Blues Rock, Interview, Jazz-Rock, Parody
Rykodisc
1998
CD
13