I have been a fan of Blue Öyster Cult for more years than I care to think about, certainly more than 40, and the very first band shirt I ever owned was theirs. I remember proudly wearing it to my first ever metal gig, Saxon and Tygers of Pan Tang, when I was 17.
The line-up for this album is Eric Bloom (vocals, guitar, keyboards), Donald "Buck Dharma" Roeser (lead guitar, vocals), Richie Castellano (keyboards, guitar, vocals), Jules Radino (drums, percussion), and Danny Miranda (bass, vocals), so two guys had been in the band for 50 or more years, two joined more than 15 years earlier and had been there ever since, and one has been there since 2017 but also had a solid 9-year period with the band prior to that. So one can say they know what they are doing together. Still, playing this album was a real shock for me for multiple reasons, and as soon as I put it on, I had problems keeping my jaw shut as it kept falling open. The question I kept asking was a simple one, "why on earth have they not been recording for the last 19 years??".
Forget the fact this is a band most people had written off as a recording act years ago, whose most consistent studio albums were from the early Seventies. Forget the fact that the lead singer is 76 years old, and the lead guitarist just three years younger, here we have a band reborn. Self-produced, the sound is huge, and Eric has rarely sounded so good. It is also nice to see ex-members Albert Bouchard and Kasim Sulton both helping out as well. The sales for their last studio album were disappointing, which led the band to stay on the road and out of the studio, but this album is simply a revelation, and I was just blown away, as it captures the band at a peak and consistency probably not seen or heard since Spectres, only 40+ years earlier.
This is an album which will be enjoyed not only by hardcore fans of the band who will be glad to have them back, but also by others who may only know the band for THAT song on a compilation somewhere. I never expected to hear another studio album from Blue Öyster Cult, and I certainly never expected that when one arrived it would be as good as this. Yet again they are telling the world it is time for them to rise and have "Cities on flame with rock and roll". Awesome.
SETLIST:
01.  That Was Me 3:18
02.  Box In My Head 3:46
03.  Tainted Blood 4:17
04.  Nightmare Epiphany 5:30
05.  Edge Of The World 4:52
06.  The Machine 4:14
07.  Train True (Lennie's Song) 3:57
08.  The Return Of St. Cecilia 4:12
09.  Stand And Fight 4:48
10.  Florida Man 4:08
11.  The Alchemist 6:00
12.  Secret Road 5:24
13.  There's A Crime 3:37
14.  Fight 3:12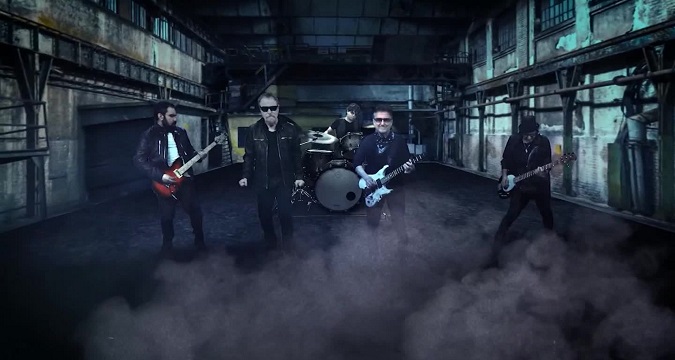 MUSICIANS:
Eric Bloom – lead & backing vocals, stun guitar, keyboards, synthesizers
Buck Dharma – lead & rhythm guitar, lead & backing vocals
Danny Miranda – bass, backing vocals
Richie Castellano – keyboards, rhythm guitar, backing vocals
Jules Radino – drums, percussion
+
Albert Bouchard – backing vocals, cowbell and percussion on "That Was Me"
Andy Ascolese – keyboards on "Nightmare Epiphany" and "Florida Man"; piano on "The Alchemist"
David Lucas – backing vocals on "Edge of the World", "The Machine", "Florida Man" and "Secret Road"; cowbell on "Fight"
Phil Castellano – harmonica on "Train True (Lennie's Song)"; gang vocals on "Stand and Fight"; backing vocals and claps on "Florida Man"; choir programming on "Secret Road"
Kasim Sulton – backing vocals on "The Return of St. Cecilia" and "There's a Crime"
Steve La Cerra – gang vocals on "Stand and Fight"; backing vocals and claps on "Florida Man"
Kevin Young – gang vocals on "Stand and Fight"; backing vocals and claps on "Florida Man"
John Castellano – backing vocal on "Florida Man"
Jeff Nolan – theremin on "Florida Man"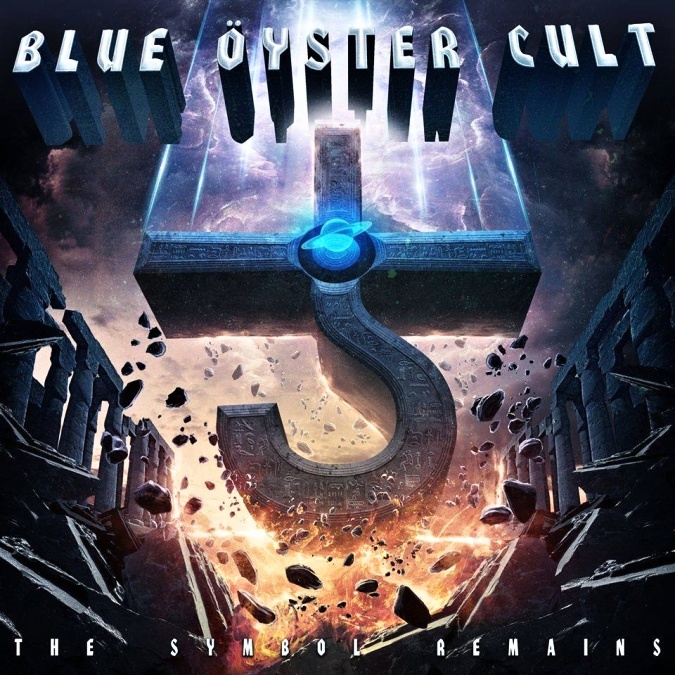 The Symbol Remains
Blue Öyster Cult
Hard Rock
Frontiers Records
2020
CD
14