Je vôbec možné vtesnať rozsiahlu Dylanovu tvorbu na jednodiskový výber? Odpoveďou je album Dylan.
Ja a Dylan, to je vzťah z kategórie "žiadny". Úprimne priznávam, že Bobov uškriekaný hlas, resp. jeho zafarbenie mi nesedí a počúvať ho dlhšie sa mi nežiada. Navyše, radím si ho do podobnej kategórie ako Hendrixa, a teda radšej si vypočujem cover verziu iného interpreta ako originál. Kým u Hendrixa sa mi nakoniec podarilo svoj vzťah poopraviť, s Dylanom sa už asi za tohto života nezmierim. Aj preto mi je jeho tvorba ľahostajnejšia ako "zodpovedná zmena" nezodpovednej politickej partaje. Ako, jasné, pár skladieb ma bavilo, keď sa ozvali v nejakom filme a pod., celkovo som však s Dylanom vo svojej zbierke nerátal. Budujem ju pre počúvanie, nie zhromažďovanie. Až sa mi raz pritrafila táto kompilácia – Dylan.
Stalo sa tak v obchode s lacným tovarom (Lacné knihy), kde sa v záplave šuntu a odpadu za pár eur (doslova, tuším za necelé štyri alebo za dva? Bolo to skrátka takmer zadarmo) zrazu zjavil červený obal dvojdiskovej verzie. Spomínam to preto, lebo toto dielo existuje vo viacerých variáciách, ako jedno-, dvoj- i trojdisková edícia (luxusný boxset). Tomu som neodolal, reku, mať aspoň tie najznámejšie hity by možno nebolo úplne od veci.
Aj keď ide o dvojdiskovú verziu, v podstate je to jednodisková kompilácia. Prvý disk obsahuje 18 skladieb. Mapuje obdobie 1963-2007, ale po roku 1976 sú tu vlastne len tri posledné skladby. Šesťdesiate roky sú zastúpené jedenástimi vecami, sedemdesiate štyrmi. Zaradenie CD 2 som nepochopil, je na ňom dvakrát tá istá skladba (Most Likely You Go Your Way (And I'll Go Mine)), najprv v nejakom remixe a potom originál z albumu Blonde on Blonde. Načo?
Ako, pri tak košatej diskografii je nemožné stvoriť reprezentatívnu výberovku v rozsahu osemdesiatich minút. Pokiaľ však hľadáte nevyhnutné životné minimum, je tento výber dokonalý. Blowin' In The Wind, The Times They Are A-Changin', Mr. Tambourine Man, Like A Rolling Stone, Just Like A Man, All Along The Watchtower, Knockin' On Heaven's Door… čo skladba, to hit. Osobne ma najviac teší, že je tu Subterranean Homesick Blues, vec, ktorá má kúzelný videoklip (tak som ju kedysi dávno spoznal). Dylan tam odhadzuje tabuľky s textom zosynchronizované so zvukom asi tak, ako predvolebné kompromitujúce videá o Kiskovi. Rovnako ma teší prítomnosť osem a pol minútovej pecky Hurricane. Nakoľko s vekom Dylanov hlas čoraz viac hrdzavie, som rád, že je jeho neskoršia tvorba v podstate vynechaná. Plusom je aj booklet, ku každej skladbe je okrem základných informácií o vydaní pripojený krátky informačný medailónik.
Čo dodať na záver? Legendárne skladby majúce ešte legendárnejšie verzie (však, Clapton, Hendrix?) od interpreta, ktorý pomohol folku z akustickej podoby do tej rockovej, patria do zlatého fondu hudobnej histórie. Dylan je ovešaný cenami (Grammy), dokonca získal Nobelovku za literatúru, nech už si o tom myslím svoje… Ako vstup do jeho sveta tento výber plní svoju úlohu na sto percent. Pre mňa, človeka, ktorý chce počuť pár notoricky známych hitov, je takisto dobrou voľbou. A po tých rokoch spolužitia mi aj ten hlas už až tak neprekáža. A vám?
Skladby:
CD 1
Blowin' In The Wind 2:47
The Times They Are A-Changin' 3:13
Subterranean Homesick Blues 2:20
Mr. Tambourine Man 5:26
Like A Rolling Stone 3:56
Maggie's Farm 6:09
Positively 4th Street 3:54
Just Like A Man 4:51
Rainy Day Women #12 & 35 4:36
All Along The Watchtower 2:33
Lay Lady Lay 3:19
Knockin' On Heaven's Door 2:33
Tangled Up In Blue 5:42
Hurricane 8:34
Make You Feel My Love 3:33
Things Have Changed 5:09
Someday Baby 4:56
Forever Young 4:55
CD2
Most Likely You Go Your Way (And I'll Go Mine) – Mike Ronson re-version 3:41
Most Likely You Go Your Way (And I'll Go Mine) 3:29
Zostava:
rôzna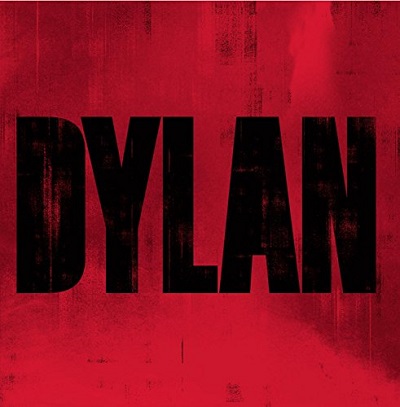 Dylan
Bob Dylan
folk rock
Sony BMG
2007
CD
20