Jednou z nejdůležitějších kapel klasického italského art rocku 70. let byli CELESTE ze San Rema, kde je založil roku 1972 perkusista, zpěvák a hráč na klávasové nástroje Ciro Perrino. Dali světu naprosto fenomenální album Principe di un giorno (Princ dne), zkomponováno 1972-1973, nahráno 1974, vydáno 1976 na malém italském labelu Grog. Jejich pastorální pojetí artificiálního rockového stylu je pamětihodné. Připomene jemné skladby z počátků KING CRIMSON obohacené o delikátně hloubavou složku a romantizující podtón. Další dvě desky byly však z jiných oblastí hudebního světa (jazzrock a soundtrack), na atmosféru debutu nenavázaly. Principe di un giorno se tak stalo vyhledávanou a ojedinělou pamětihodností, která nechyběla na žádném ze seznamů význačných děl RPI.
Ciro Perrino prošel několika dalšími skupinami a posléze založil mimořádně důležitý label Mellow Records, který je již mnoho let velmi zasloužilý v oblasti vydavatelské činnosti a propagace italského prog rocku na světovém fóru. Tedy další počin, který by mu mohl zajistit nesmrtelnost. Tím však historie nekončí. V průběhu roku 2016 začal Perrino psát pokračovatele debutu, jak sám uvádí, na četná přání fanoušků i na základě nabídek profesionálních hudebníků. Domnívám se, že by ani sebevětší přání a ani nabídky nestačili, kdyby tu touhu po pokračování neměl někde v sobě. Evidentně měl, neboť postupně začal v období 2016-2018 tvořit materiál pro nahrávání. Roku 2018 se začaly objevovat veřejně zprávy o tom, že CELESTE chystají novou desku. Byla zřízena crowdfundingová kampaň, ta však nevynesla ani třetinu potřebné částky. Perrino musel vše financovat z vlastního. Dlouho byl znám název desky Il Risveglio del Principe (Probuzení prince), avšak datum vydání se stále odsouvalo. Nahrávky byly za pomoci mnoha hostů provedeny roku 2018, ale k vydání alba dochází až 15. ledna 2019 jako CD na japonském labelu Belle (s jedním bonusem proti následující evropské verzi), 5. února 2019 jako LP na Mellow Records, a nakonec 15. února 2019 jako CD taktéž na Mellow.

Japonský disk jsem objednal již v předobjednávkách a tak velice záhy po vydání jsem měl tuto mini LP repliku doma. Poslechů bylo dosud nepočítaně (a ještě bude :)), tato muzika má vzácnou vlastnost neoposlouchatelnosti. Je tak hebká, konejšivá, až dojemná, že se jí nelze přesytit. Nikdy nezapomenu na svůj první poslech Principe di un giorno, jak mnou pronikly tóny této nebeské hudby. Ve srovnání s tím byl první poslech Il Risveglio del Principe docela normální. Na jednu stranu spokojenost s tím, že hudební náplň je opravdu zcela v intencích svého dávného předchůdce. Na druhou stranu trochu smutek, že to není taková síla. Následovaly další poslechy, desítky poslechů, kouzlo desky postupně zesílilo a získalo na magické přitažlivosti. Pořád vzbuzuje touhu po dalším a dalším ochutnání. V té nenucenosti a neokázalosti je opravdovost i elegance.

Začátek alba je pozvolný a poněkud mu chybí trochu výraznější tvář. Dětské žvatlání (Perrino junior) je přece jen laciný vstup. Chce to několik minut, než ze se zahrady zvuků vyřine dostatečné množství matérie všech barev, aby nás začala vtahovat do svého nitra. Stejně ten okamžik vždycky nakonec přijde, nenápadně, ale jistě. Akustická zvonivá kytara, rozvážné bicí, sbory, spousta smyčců i foukacích nástrojů, a už to jede. Hlavně, milovaný Mellotron 400 a šamanské bubínky! Máme tu skladby, co jsou zcela na úrovni debutu. Zejména Principessa Oscura, Giardini di Pietra a Falsi Piani Lontani jsou působivé svým proplétáním klavíru a houslí, třpytivými ozdobami ze saxofonových polétavých tónů a koření nasypaného z Mellotronu i Hammondu. Výšivky dlouhých flétnových pasáží dovedou opravdu uhranout. Fascinující jsou při každém poslechu ozdůbky z perkusí, co přelétají nad celou scénou skladby jako hejna kolibříků. Tento poznávací znak je markant z prvotiny, a i zde fascinuje. Pozvolné tempo všech písní není na závadu, co chybí na rychlosti, to je nahrazeno hloubkou a podmanivostí. Pokorná a povznášející Hudba.
Je to fráze, ale musím to napsat. Tato deska nemá slabé místo. Je jen o trošičku mírnější ve svém dopadu na moji posluchačskou duši, než její o víc jak 40 let starší předchůdce (některé skladby v něm obsažené začal Perrino psát již roku 1972, takže mají dnes 47 let). Několik delších instrumentálních pasáží považuji za sice krásnou, ale přece jen trochu výplň. Možná. A možná jen nejsem dost pozorný a musím jejich mámení teprve podlehnout. Těším se. Za zmínku stojí ještě japonský bonus Mare Di Giada, který je překvapivě nejblíže první desce, a jeho cinkavé výšivky i dramatický (asi nejvíce z celého alba) zpěv mne vrací o 20 let zpátky, kdy jsem debut poslouchal a nemohl se nasytit.

Dnes je pro mne toto album sázka na jistotu. V jakémkoli rozpoložení, ve kterýkoli den, nikdy nezklame. Má schopnost obejmout lidskou mysl a pohladit, jako žádná jiná hudba. Právě ta zdánlivá všednost dokázala přerůst v mohutný proud omámení, jaké dokáže zprostředkovat jen výjimečná hudba.
Za velmi důležité také považuji zmínit, že z hlediska produkce jde o naprosto vzornou nahrávku. Obzvláště v dnešní době, kdy se ničí hudba nesmyslnými zásahy do přirozené dynamiky a barvy zvuku, je tohle naprostý balzám. I to je důvod mnoha opakovaných blažených poslechů. Perrino si svoji desku nepokazil. Kéž by se to dalo říct i o jiných velikánech světové hudby. V tomhle se ještě musejí hodně učit, jestli už ale není pozdě. S filigránským a delikátním zvukem díla se pojí význam soustředěného poslechu na pokud možno kvalitní aparatuře, pěkně v klidu, aby vše vyniklo. Pak mezi Hudbou a posluchačem nestojí žádná překážka.
Deska roku 2019? Kdo ví, s jistotou jedna z těch nejlepších. Událost roku? Určitě ano!
Na závěr citát a obrázek ze stránek Maestra:
"Tenký závoj, který odděluje obyčejnou realitu od snu, se rozechvívá na strunách srdce.
Hudba nás v této zkušenosti vede."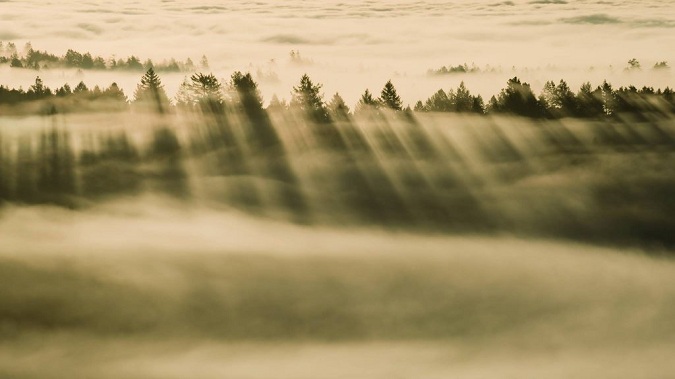 01. Qual Fior di Loto – 06:08
02. Bianca Vestale – 6:52
03. Statue di Sale – 8:41
04. Principessa Oscura – 6:26
05. Fonte Perenne – 6:15
06. Giardini di Pietra – 4:36
07. Falsi Piani Lontani – 6:11
08. Porpora e Giacinto – 5:55
09. Mare Di Giada – 4:40
Total 55:44
Poslechnout, případně zakoupit, lze ZDE
Il Risveglio del Principe
193060
Celeste
Art Rock / RPI
BELLE
2019
SHM CD
9