O existenci téhle desky jsem se dozvěděl v časopise Melodie prostřednictvím článku Petra Dorůžky(?). To byl člověk, který psal o lidech jako Captain Beefheart, Velvet Underground, The Doors a podobných. K nahrávce jsem se dostal trochu později, nebyl jsem už v Brně, nebyly mobilní telefony, internet a taky přísun desek ze zahraničí byl značně omezen. LP vydal Captain Beefheart v Anglii na pobočce EMI labelu Virgin, který byl určen pro progresivní umělce. Po předchozích zkušenostech s producenty si jí produkoval sám a udělal dobře. Pro mě patří Doc At The Radar Station k nejlepším deskám Dona Van Vlieta.
Úvodní skladba Hot Head probíhá ve dvou rovinách, které jdou proti sobě a spojuje je zpěv hlavního protagonisty. Následující Ashtray Heart je hodně podobná, ale je trochu pestřejší díky použitému mellotronu, na který hraje mistr. A Carrot Is As Close As A Rabbit Gets To A Diamond je kytarová instrumentálka, kde se uplatňuje specialita Dona Van Vlieta a tou je neustálé napětí mezi kytarami, jinak velice klidná a milá skladba. Run Paint Run Run je asi největší "hit", který zpívá sborem celý Magic Band. Sue Egypt je mini opera s příběhem, na rozdíl od subrety se sopránem zpívaná drsným hlubokým hlasem se skřehotavým vibratem.
Skladby Brickbats, Dirty Blue Gene a Best Batch Yet, jako by se nevešly na Trout Mask Replica, ale přesně z těchto důvodů se mi líbí. Telephone se podobá posedlosti po bongách z desky, kterou nahrál se spolužákem Frankem Zappou. Flavor Bud Living je instrumentálka, kde hraje kytarista Gary Lucas. Následuje Sherif Of Hong Kong, tá má nejblíže k hard rocku a taky k tomu, aby se stala hitem. Deska končí skladbou s názvem Making Love To A Vampire With A Monkey On My Knee, tohle je skladba s příběhem ve stylu Sue Egypt. Tohle dílo má hodně blízko k deskám Lick My Decals Off, Baby a Trout Mask Replica, proto se mi tak líbí a rád si ho pouštím.
Desky, které nahrál Don Van Vliet alias Captain Beefheart jsou, až na vyjímky, naprosto originální díla a neznám podobné. Mistr patří již skoro padesát let k mým největším oblíbencům a tahle LP je jeho dílo na rozloučenou. Sice ještě vyšla Ice Cream For Crow, ale to bylo něco podobného jako Coda od Led Zeppelin. Pro mě jsou všechny jeho desky za pět hvězdiček.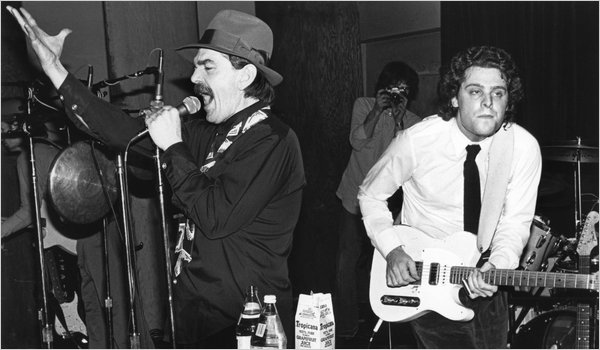 SKLADBY:
01. Hot Head 3:22
02. Ashtray Heart 3:26
03. A Carrot Is As Close As A Rabbit Gets To A Diamond 1:38
04. Run Paint Run Run 3:39
05. Sue Egypt 2:57
06. Brickbats 2:43
07. Dirty Blue Gene 3:51
08. Best Batch Yet 5:01
09. Telephone 1:31
10. Flavor Bud Living 1:00
11. Sheriff Of Hong Kong 6:33
12. Making Love To A Vampire With A Monkey On My Knee 3:10
SESTAVA:
Don Van Vliet alias Captain Beefheart – vocals, chinese gongs, harmonica, soprano saxophone, bass clarinet
Jeff Moris Tepper – slide guitar, guitar, nerve guitar
Eric Drew Feldman – synhesizer, bass, mellotron, grand piano, electric piano
Robert Arthur Williams – drums
Bruce Lambourne "Fossil" Fowler – trombone
John French alias Drumbo – slide guitar, guitar, marimba, bass /11/ & drums /2, 11/
+
Gary "Mantis" Lucas – french horn, guitar /10/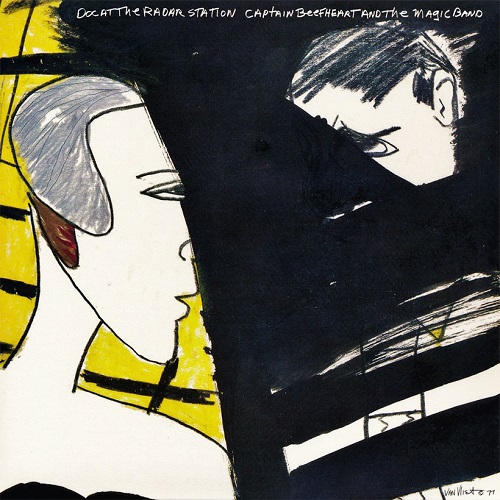 Doc At The Radar Station
Captain Beefheart & The Magic Band
Alternative Rock
Virgin
1980
LP
12