Jestli si někdo myslel, že dvě úspěšná alba z roku 1970 byla pouhou náhodou a partička kolem kytaristy Tonyho Iommiho a hodně divného pěvce Ozzyho Osbourna zmizí v propadlišti hudebních dějin, tak ten se ohromně mýlil. Pánové nelenili, následujícího roku pořádně přiložili pod kotel a v temných hlubinách podsvětí vytvořili další temnou nahrávku s názvem Master of Reality. Nahrávku tak temnou, že temnější už snad být ani nemůže.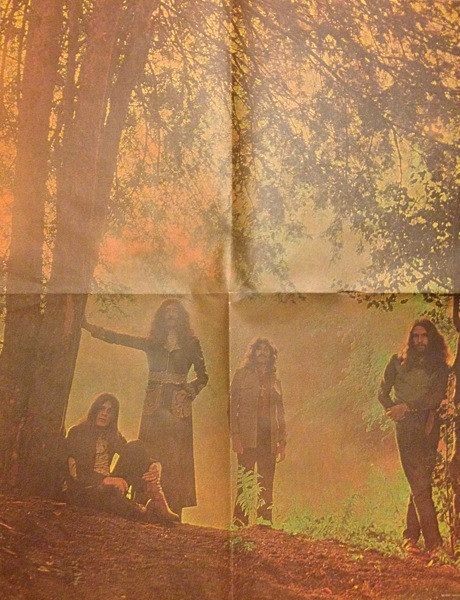 Musím se přiznat, že mě třetí album skupiny Black Sabbath docela dlouho míjelo, ale nakonec nastal ten správný čas a deska zakotvila u mě doma. Podotýkám, že natrvalo. Těch šest písní doplněných dvěma instrumentálkami patří do zlatého fondu nejenom britského hard rocku a tvoří studnici nevyčerpávající inspirace pro mnoho následovníků.
Album začíná nezvykle zpěvákovým milostným vyznáním. Ne, nelekej se čtenáři, jedná se o vyznání značně ryčné a ozdobené výrazným riffem, který nenechává posluchače na pochybách, že by oproti dřívějším počinům nastala sebemenší změna. Ta se samozřejmě nekoná, na nahrávce nás čeká víceméně půlhodina temnoty a zmaru. I ta milenka z úvodní písně je hodně zvláštní, vždyť název Sweet Leaf mluví za vše.
Následuje svižný kousek After Forever, píseň s určitým hitovým potenciálem. Pěkná věcička, po níž se nepřipravené ucho setká s první instrumentální miniaturou, podivností nazvanou Embryo. Přiznám se, že při prvním poslechu to byl pro mé sluchovody docela šok, ale postupně jsem si jakž takž zvykl. Dnes ji vnímám jako předěl mezi After Forever a následující, velice temnou a zádumčivým závěrem ozdobenou skladbou Children of the Grave. Ta ve mně vyvolává pocit neklidu, obav a strachu. Strachu velmi hmatatelného, strachu, který v každém soudném člověku vyvolává představa válečného běsnění a případné jaderné katastrofy, která může být s každou válkou v dnešní době vždy spojena.
Uf, po takové kládě je potřeba zvolnit. Přichází čas pro druhou instrumentálku, křehkou Iommiho skladbičku Orchid. A ta je tu opět jen proto, aby připravila půdu pro pomalu se valící kousky Lord of this World a Into the Void. K obavám a strachu se zde přidává neklid a temnota začíná pomalu obestírat mou duši. Naštěstí je do té temnoty vložen záblesk světla v podobě baladické perly Solitude.
Album je kupodivu natolik krátké, že nehrozí, aby při jeho poslechu na mě padla dlouhodobější deprese, ta se naštěstí nedostavuje. Místo ní si užívám skvělou hudbu vynikajících Black Sabbath z doby, kdy ještě všechno bylo tak, jak má být a osobní démoni všech zúčastněných byli zatím skryti hluboko v jejich podvědomí. Ale to Embryo mi pořád ještě úplně nesedí, proto lehce v hodnocení uberu na 4,5 hvězdičky.
4,5 *
Skladby:
01. Sweet Leaf (5:02)
02. After Forever [Iommi] (5:25)
03. Embryo [Iommi] (0:20)
04. Children of the Grave (5:23)
05. Orchid [Iommi] (1:30)
06. Lord of this World (5:24)
07. Solitude (5:02)
08. Into the Void (6:12)
All songs written by Black Sabbath, except where noted.
Sestava:
Ozzy Osbourne – lead vocals
Tony Iommi – electric guitar, acoustic guitar (5), synthesizer (2), piano (7), flute (7),
Geezer Butler – bass
Bill Ward – drums, percussion (4), sleigh bells (7)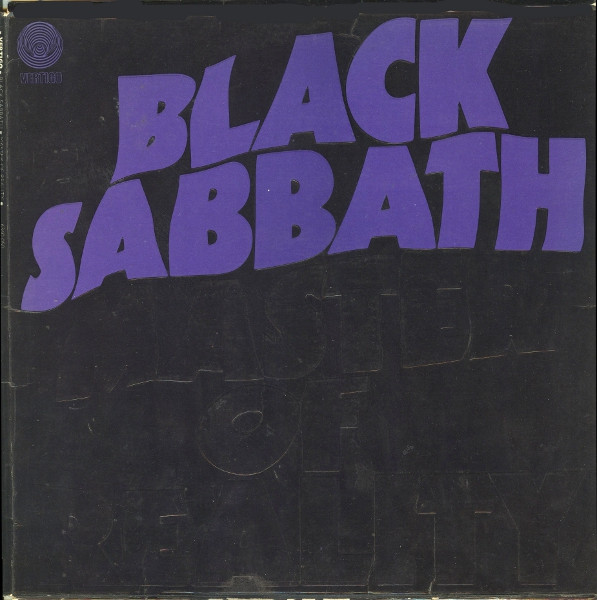 Master Of Reality
Black Sabbath
Hard rock
Vertigo
1971
LP
8