Raz za čas sa na trhu objaví titul, ktorý vznikol v krásnom období 60. a 70. rokov, ale z rôznych dôvodov v čase vydania nevyšiel. Príkladov je neúrekom, Fresh Blueberry Pancake, Possessed, Moby Dick, Mariani… Tento rok ich doplnila skvelá hard-psych rocková formácia Barnabus.
Počiatky tejto anglickej kapely, ktorá v roku 1972 vyhrala súťaž Melody Maker Rock & Folk, ktorá mala v porote Ozzyho Osbournea a Tonyho Iommiho, možno vystopovať do roka 1967, kedy sa z Birminghamu do mestečka Leamington prisťahovala rodina Storerovcov. John Storer dostal svoju prvú akustickú gitaru pod stromček, keď mal desať rokov a okamžite sekol so športom. Zaumienil si, že bude gitaristom. V dvanástich už mal elektrickú gitaru a v pätnástich na miestnej strednej škole spoznal ďalšieho, o rok staršieho,  basgitaristu Keitha Hancocka. Ten už nejaký čas hral so svojim bratrancom Bobom Chimesom (gitara), nuž ho prizval na spoločnú "džemovačku". Kým skončil rok 1967, založili kapelu The Jay Bee Key Peys. Za biciu súpravu si sadol Pat Branagan (všimnite si, že názov kapely bol odvodený z prvých písmen krstných mien jej členov – J, B, K, P).
Skupina začala intenzívne koncertovať, hoci boli všetci školopovinní, v miestnych podnikoch hrali po večeroch aj šesťkrát do týždňa. Repertoár bol tradične zložený z coverov, od The Shadows po Rolling Stones a Fleetwood Mac. V roku 1968 sa dokonca vypravili do štúdia, aby nahrali singel z vlastných skladieb Look At The Colours/Autumn In Switzerland. Dali si spraviť asi dvadsať kusov výliskov pre vlastné potreby. Storer a Hancock opustili školu, našli si prácu a v kapele došlo k prvej trenici. Chimes chcel hrať viac inštrumentáliek, a preto si zbalil saky-paky a odišiel. Nahradil ho Rick Purcell. Storer k tomu povedal:
"V kapele to vrelo, lebo ja i Bob sme chceli byť sóloví gitaristi a nefungovalo to. Nemôžete mať dvoch sólových gitaristov, ak nie ste Wishbone Ash!"
Následne sa zbalil aj bubeník Branagan, ktorý sa vrátil do rodného Írska, a preto do kapely prišiel Graham Sensicle. Ani ten sa dlho neohrial a za bicími sa konečne zjavil Tony Cox. Ten pochádzal z neďalekej dediny Cubbington a hral vo formáciách The Reasons Why a The Rockin' Chair Blues Band. Nové trio sa rozhodlo, že dosť bolo coverov zo 60. rokov, prichádzala éra tvrdej muziky, Vzorom boli tvrďáci Jimi Hendrix, Black Sabbath, Free alebo Deep Purple. A k tomu by sa patrilo mať aj zodpovedajúci názov kapely. Keďže Hancock študoval na technickej univerzite, našiel v jednej právnickej knihe zmienku o prípade chlapíka, ktorý zavraždil svoju ženu a obesili ho. Volal sa Barnabus Legge. Názov bol sna svete! Na dobových plagátoch bola kapela promovaná jeho celým menom, ale pomerne rýchlo sa ustálilo jednoslovné úderné pomenovanie – Barnabus. Muzikanti sa spriatelili s mladým básnikom Lesom Batesom, ktorý sa stal dvorným textárom nového materiálu.
Klasické hardrockové trio (gitara-basa-bicie) začalo intenzívne koncertovať a okrem svojho regiónu (Warwickshire) zablúdilo i do Londýna. Tak prebehol rok 1970 a väčšina roka 1971. Na koncertoch zažili hráči množstvo zábavných momentov. Napríklad v Plaza Ballroom v Dudley dohrali skladbu Communication Breakdown a Hancock začal ukazovať ostatným že – aha, kto prišiel – Robert Plant! Po hraní šli za ním a Storer hovorí svojej mame (jeho rodičia kapelu podporovali z plných síl):
"Mami, vieš, kto je toto, však?"
"Jasné, si z The Move, všakže?"
V novembri mala skupina dostatok materiálu na nahratie albumu, a preto sa na štyri dni zavrela do štúdia Bird Sounds Studios v Snitterfielde. Keďže šlo o štvorstopové štúdio, rytmiku (basa, bicie, sprievodná gitara) nahrali na jeden záťah, extra sa nahrávala sólová gitara a spev. Apropó, spev. Ten si podelili Hancock (väčšinu materiálu) a Storer. Z desiatich skladieb sú dva covery, svojská psychedelická prerábka America a nemenej psychedelická Morning Dew. Na jednej skladbe doplnila vokály i Cathy Cox. Výsledný monomix si dali vylisovať v počte niečo medzi dvanástimi a dvadsiatimi štyrmi kusmi pre osobné účely, dnes už si to nikto nepamätá. Nazvali ho Beginning To Unwind a obaly im ručne vyrobil bedňák Simon Bullpit. Iba dva kusy acetátov obsahovali zmienené coververzie, ostatné výlisky boli bez nich.
V roku 1972 kapela tvorila nové skladby, vrátane (podľa Storera) jej najlepšej veci – Winter Lady a vyhrala zmienenú súťaž. Stalo sa tak v marci a viaže sa k tomu zaujímavá historka. Skupina dohrala skladbu Winter Lady a Iommi s Osbourneom vyskočili zo svojich porotcovských stoličiek, začali im freneticky tlieskať a bežali im osobne podať ruky. Napriek tomu si chalani povedali, že asi nevyhrajú, zbalili sa, sadli do dodávky a vyrazili domov. Doma ich čakal telefonát z Melody Makeru, že vyhrali, takže sa museli druhý deň ráno vrátiť, nechať sa odfotiť do časopisu. Koncertne sprevádzali mnohé veličiny, Hawkwind, Trapeze, Van Der Graaf Generator i Edgar Broughton Band (ku ktorému boli často prirovnávaní), nuž sa zdalo, že všetko je na dobrej ceste.
Opak bol pravdou! V starom známom štúdiu síce nahrali demo Mortal Flight/Winter Lady, ale zároveň prepadli dojmu, že majú na to, vziať útokom celú Britániu. Koncom roka 1972 sa preto vypravili na jeden deň do Londýna, aby sa ponúkli veľkým nahrávacím spoločnostiam. A dostali tvrdú ranu do tváre. Decca, Island i EMI nemali záujem a nešetrili kritikou. Studená sprcha mierila na "zastaralý" sound klasického gitarového tria, predsa len boli v kurze klávesové kapely a pestré aranžmány. Aby sa z toho otriasli, najali druhého gitaristu Phila McWaltersa, ten však pobudol iba krátko. Napokon sa Cox rozhodol oženiť a seknúť s muzikou. A to bol koniec. Posledný koncert kapela odohrala v krčme vo Walsgrave vo februári 1973.
Storer a Hancock pokračovali s Purcellom a Donom "Mouse" Atkinsom (bicie) vo formácii Profusion, ale málo koncertovali, a tak sa Storer po pol roku zbalil a šiel do kapely Quill. Muzikanti sa pretĺkali v lokálnych kapelách a dodnes sú aktívni. Napokon, po tridsiatich šiestich rokoch (v roku 2009, odkedy Cox opäť začal  hrať na bicie) sa kapela vrátila na pódiá, posledných desať rokov sa sporadicky zjavuje na dobročinných koncertoch, ide však len o jednorazové vystúpenia, ktoré sú vzácne a zriedkavé.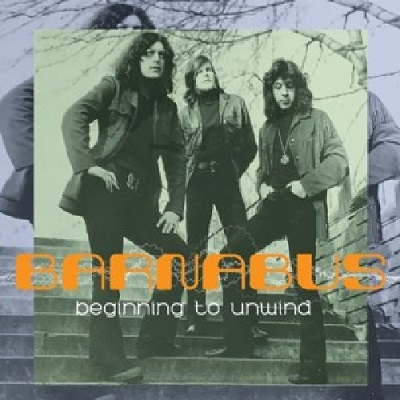 Je zázrak, že Storer získal pôvodné nahrávacie pásy a v roku 2009 zverejnil niektoré skladby na youtube. To viedlo k tomu, že v roku 2020 vyšiel album prvý raz oficiálne na LP i CD na značke Rise Above Records. Cédečko obsahuje pôvodný album, demo z roka 1972 a hutný booklet s množstvom dobových materiálov, fotiek a obsiahlou štúdiou o kapele. Stojí za to!
 Diskografia:
Beginning To Unwind (2020)