Kanada dala svetu množstvo svetoznámych interpretov. April Wine žali úspechy v 80. rokoch, ale na počiatku hrali niečo úplne iné. Debut April Wine z roka 1971 je akoby z iného sveta.
Kapelu sotva možno obviniť z nedostatku známosti, a predsa sa v našich končinách priveľmi nepretŕča, a to ani v metalových "ejtýsovských" končinách, kde sa cíti ako ryba vo vode. Pravda, skupina vznikla na prelome 60. a 70. rokov a jej produkcia je natoľko plodná, že sa nedá obísť jedným konštatovaním. Môj vzťah k nej je takmer nulový, nemal som možnosť počuť dosť na to, aby som sa vedel oháňať nejakými univerzálne platnými tvrdeniami. Kedysi dávno som si kúpil skusmo debut, že čo to so mnou spraví, a keďže to nebola žeravá láska, ďalej som nepátral.
Jemná psychedelicko-pesničkárska rocková muzika opantáva takmer celý album (hneď úvodná skladba Oceana ukáže, o čom to je), kto by čakal nejaké hardrockové besnenie, dočká sa iba v skvelej skladbe Wench. Často znejú akustické gitary, klavír a pod. (Can't Find The Town, Song For Mary), až má človek pocit, že počúva nejakého folkáča a nie rockovú partu. Dosť dobrá vec je Fast Train, prebiehanie medzi akustickou baladou a jemne vybudeným hard rockom jej pristane. Rovnaký recept s menším úspechom napodobuje aj tuctová, ale príjemná záležitosť Listen Mister. Dalo by sa pokračovať, ale načo. Vrátim sa však ku skladbe Wench. Je pod ňou podpísaná celá skupina, asi sa hanbili priznať, kto sa pozabudol a utrhol April Wine z reťaze. Ešte, že sa tak stalo! Takto košatá všehochuť s ráznymi medzihrami a clivým sólom sa len tak nepočuje! A záverečný ťažší kúsok Time to už len stvrdí.
Debut kanadských rockerov nie je práve geniálnym dielom, ale ako garážová nadšenecká prvotina ujde. Pripomína mi debut UFO (osudom, nie hudbou), tiež sa nedá tušiť, čo sa z toho časom vyliahne.
(upravené, pôvodne zverejnené na progboarde)
Skladby:
Oceana /D. Henman/ (4:56)
Can't Find the Town /J. Henman/ (3:48)
Fast Train /M. Goodwyn/ (3:19)
Listen Mister /M. Goodwyn/ (5:43)
Page Five /D. Henman/ (6:04)
Song for Mary /J. Henman/ (4:34)
Wench /D. Henman, J. Henman, R. Henman, M. Goodwyn/ (4:06)
Time /J. Henman/ (3:51)
Zostava:
Jim Henman: spev, basa, ak. gitara
Ritchie Henman: bicie, klávesy
David Henman: spev, gitara, sitár
Myles Goodwyn: spev, gitara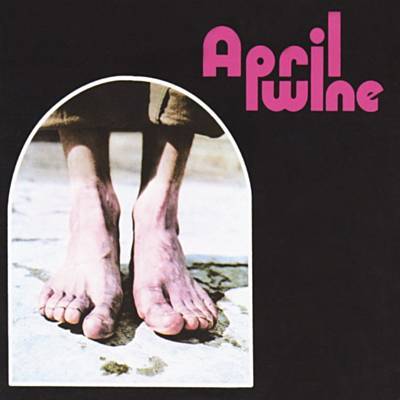 April Wine
April Wine
psychedelic rock
Aquarius Records
1971
LP, CD
8