Švajčiarsko nie je len krajinou bánk a rajom zločineckých financií. V 70. rokoch sa tam vcelku dobre rockovalo. Dôkazom je hoci After Shave.
Švajčiarska hardrocková skupina After Shave vznikla v máji 1968 v Bienne a zostavu pôvodne tvorili gitarista a spevák Pierre-Alain Kessi (Pakman), bubeník André (Dédé) Pascal, spevák Bruno Zuest a basgitarista známy pod prezývkou Noldi. Skupina hrala prevzaté veci od dobových veličín (Hendrix, Cream, Led Zeppelin, Deep Purple…) a koncertovala, dokonca sa jej podarilo nahrať singel Look For A Woman, ktorý však nevyšiel, lebo na to neostalo peňazí. Okamžite sa zúčastnila popovej súťaže organizovanej magazínom Zurich, kde bola diskvalifikovaná, pretože porotcom sa nepáčilo, že gitarista používa priveľa skreslenia (hold, šlo o pop).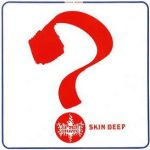 Nečudo, že zostava sa viackrát menila, až sa v roku 1970 ustálila na trojicu Kessi, Pascal a basák Jean-Claude Fontana (Cacou). V novej zostave sa ujali koncertnej činnosti (vyhrali napríklad prvú cenu v rámci Golf Drouot v Paríži). V decembri 1970 opustil skupinu bubeník a nahradil ho Rodolphe (Jötu) Baumgartner. Nedá sa posúdiť, nakoľko sa informácia z oficiálneho vydania debutového albumu na CD (Rockadrome, 2007), zakladá na pravde, ale údajne sa skupina v rokoch 1971-1974 stala slávnou. Hrala nielen v rodnej krajine, ale aj vo Francúzsku a Nemecku a v roku 1972 nahrala svoj debutový album Skin Deep (vyšiel 31.12.1972) nasledovaný dvomi singlami (Near The Sun a Warmaker).
Skupina v roku 1973 najala anglického speváka Barryho Jamesa Browna a vymenil sa aj basgitarista, novou posilou sa stal Silvano "Gugus" Paroni. Kessi a Baumgartner sa zároveň zviditeľnili ako členovia sprievodnej skupiny Champion Jack Dupreeho na jeho švajčiarskom turné. V roku 1974 sa k skupine pridal gitarista Peter "Misteli" Mischler, aby pomohol nahrať druhý album Strange Feeling. Nanešťastie, producent nezaplatil za štúdio, a tak sa album nepodarilo vydať. Napokon vyšiel v roku 1989 na talianskej pirátskej značke, pričom názvy skladieb a mená hudobníkov boli uvedené nesprávne. Pierre-Alain Kessi vlastní kópiu pôvodných pásov, tie tak čakajú na serióznu produkciu.
V roku 1975 nahrala skupina demo So You're Gone Away/Ain't Ready For You Yet, ktoré zaujalo vydavateľstvo EMI, ale dalo si podmienku, že skupina musí zmeniť meno. After Shave sa premenovala na Slick, napokon však zmluvu nezískala a to bol koniec.
Pierre-Alain Kessi následne pokračoval v hudobnej kariére s rôznymi skupinami a After Shave sa dala dokopy v roku 1993 pri príležitosti dvadsaťročnice vydania jej jediného albumu. V zložení Kessi, Paroni a Baumgartner vydali cédečko Twenty Years After, ktoré obsahovalo novonahratý starý materiál a aj nové skladby. V roku 1996 vyšiel koncertný album Live '96, obsahuje posledný koncert skupiny.
Kapela príležitostne hráva aj v novom miléniu, tvorila ju trojica hudobníkov Kessi, Paroni a bubeník Mario Lepore. V roku 2016 vystupovala v zostave Kessi, Paroni, Mark Koch (klávesy) a Thomas Fahrer (bicie). Už niekoľko rokov sľubujú aj nejaké nové (i staré) nahrávky, zatiaľ sa nič nerealizovalo.
(upravené, pôvodne zverejnené na progboarde)
Diskografia:
Skin Deep (1972)
Strange Feeling (1989)
Twenty Years After (1993)
Live '96 (1996)