Mám rád alba, která obsahují příběhy, aniž bych potřeboval rozumět textu. Ty příběhy vypráví sama hudba svojí strukturou, dramatickou stavbou, svým jemným předivem vykresluje jejich atmosféru, průběh, zápletku, dramatické vzepjetí i rozuzlení. Tak, jak to má v každém vypravování správně být. Spousta muziky je z hlediska literární hyperboly trapně plochá, nezáživná. Jiná, naopak vedena přepjatou snahou o patetickou gradaci, obtěžuje posluchače teatrální pompou a nedá se poslouchat. I schopnost přiměřenosti, či spíše umírněnosti projevu, je žádoucí pro umělecké vyznění díla. Na odiv vystavené pozlátko mne nebaví, na více poslechů unavuje. Jako posluchač potřebuji v hudbě objevovat v jejích hlubších a na prvních poslech jen naznačených vrstvách.
Trocha dějepisu, ať jsme v obraze. Skotská skupina ABEL GANZ vznikla roku 1980 ve městě Glasgow a patřila do tehdy vznikající první vlny neo progressive rocku, kdy se pokoušeli s několika dalšími odvážlivci navázat na skomírající art rock. V této vlně bylo těch skupin opravdu nemnoho a kromě MARILLION zůstaly prakticky v zapomnění. Během osmdesátých let vydali tři pozoruhodná alba, která patří k tomu nejlepšímu, co z té doby zůstalo. Dnes se poměrně obtížně shání a existuje jen málo pamětníků, kteří by ABEL GANZ jmenovali mezi svými oblíbenci z desetiletí diska a metalu. Soubor pak po vydání jediné desky v devadesátkách dlouho neexistoval, aby se nová sestava začala formovat roku 2001. Jejich reinkarnace přinesla postupně značné změny v obsazení a poměrně slyšitelný posun v hudebním stylu. Od pravověrně komplikovaného prog rocku, co se projevuje ostroloketnými melodiemi, se tvorba přeměňuje k otevřené a uvolněné formě sofistikovaného melodického rocku, který více sází na posluchačskou přívětivost. Desky vydávají v poměrně velkých rozestupech, ta letošní je již třetí po reunionu, a připravovali ji dlouhých 6 let. Jedná se podle slov skupiny o jejich první pokus o koncepční celek, kde jsou skladby tematicky propojeny.
Od představování základních fakt o skupině pojďme zpátky k muzice. Všechny kompozice na desce spojují atributy jako rozvláčná rozšafnost, klidné plynutí, neokázalá umírněnost, průzračný rukopis i prezentace, krása v detailech, moudrá smířenost. Nálada celé nahrávky je pokojná a uklidňující, aniž by postrádala vzepjaté momenty. Tohle hudební vyprávění dokáže zaujmout spíše některými romanticky tajuplnými zákoutími, než by s posluchačem lomcovalo tíživým sdělením. Je to dobře. Každý druhý se ve své muzice snaží řešit záchranu lidstva proti nesmírným nebezpečenstvím, vymyšlení hrdinové musejí překonávat co nejexotičtější a nejstrašlivější protivenství, aby nám tak autor řádně předvedl, jak úchvatné drámo vytvořil. Opakuji, tohle nefunguje. ABEL GANZ ve své první koncepční desce doslova vyučují, jaká je síla v nenápadnosti. Příběh včely medonosné jako podobenství niterného nazírání osudu a jeho dilemat. Textová práce s metaforickými příměry je dovedena v úzkém kontaktu s hudbou do srozumitelného vyznění. Je v tom obrovská síla, a obrovský klid.
Tuto kolekcí písní se nemusím bát pustit v libovolný okamžik, že by mne nějak nevhodně rozrušila. Má naopak konejšivé účinky. Je jako vlídná pohádka, či spíše dokument, nešroubovaný do nesmyslných zlých scén, ale určený k souznění a harmonii. Ano harmonie, to je to správné slovo. Nikoli nezbytně v jeho muzikologickém významu, ale jako soulad, jako souhra jednotlivých instrumentů s vědomím toho, kdo naslouchá. Beze slov jsou tyto plochy velmi literárně sdělné, a dávají prostor pro vykreslování představ do konkrétních obrazů. Co víc od muziky chtít, než aby dávala prostor a energii mojí fantazii. Konkrétně tato vede ke vskutku košatě rozvětveným zamyšlením a úvahám. Zde se mohu do jejího tvůrčího fluida zcela ponořit a nerušeně snít. Z tohoto úhlu pohledu jde o zcela jedinečnou nahrávku a zásluhu na tom má spousta prvků. Nejenom kompoziční talent, ale i způsob instrumentace, zpěvu, provedení zvukového mixu, dramaturgická koncepce řazení skladeb. Neboť nebýt silných melodií, co mají schopnost usadit se v hlavě duši i srdci, a tam se pomalu a nenápadně rozeznívat, nebylo by z toho nic. Nebýt při veškeré té přívětivosti dodržena zásada vyloučení laciné a podbízivé atraktivnosti, vše by rychle vyšumělo do ztracena. Zde si musím muziku získat a zasloužit. Proč? Protože TO tam je. Má TO v sobě, a je jenom na mně, zda to dokážu, zda jsem hoden.
Pár povrchních rychlých poslechů vůbec nestačí, avšak naznačí, zda se něco skrývá. Seznamování probíhá pozvolna a nesměle. Instinkt hledače pokladů je téměř neomylný, a zde signalizoval něco mimořádného. Po pravdě, první poslech měl poněkud rozpačitý průběh. Zdaleka se mi nedařilo objevit všechny estetické nuance, až mne to rozesmutnilo. To je úskalí přehnaných očekávání instantních zážitků, to je také způsob, jak se nás jiné nahrávky snaží ohromovat. Jak se nedostaví bombastický efekt do pár minut, máme tendenci nahrávku odzívnout. Nebo nemáme? Snad tu hovořím k jiné kategorii hudebních fajnšmekrů, tedy těch, jež vědí, co a jak a dokážou vnímat. Znají způsoby, jak si tu pravou muziku získat a zasloužit. Umějí rozeznat, která hudba za to úsilí stojí. Ano, pravé posluchačství je proces, který to úsilí, hledání, duševní dřinu a vlastní ukázněnost, vyžaduje. Jsou nahrávky, co si nic takového nezaslouží, jsou nahrávky, které se tomu úsilí vzpírají, jsou nahrávky, u nichž to vzdáváme, ale pak je výsledek tím sladší. Jsou nahrávky, které nám uniknou, a pak jsme rádi, když je dodatečně objevíme díky impulsu z jiné strany. Nečekaně, avšak o to hlubší prožitek poskytnou. Jsme při všech svých zkušenostech a náročnosti pořád jenom lidi. Muziky je kolem tolik, že síta, přes něž je prosíváme, nemohou spolehlivě vše odfiltrovat, ani pustit dál. Proto musíme hloubat i jinými, intuitivní postupy a také nechat si doporučit, poradit, nasměrovat. Bez vnějších podnětů se člověk zacyklí, chodí v kruhu, zúží si obzory. Proto jsem vděčný za každou nápovědu zvenčí, a totéž se snažím i sám dávat.
Co si budeme povídat, hudba nás ovlivňuje. Někdy i jinak, než bychom chtěli, v daný moment. Proto si nahrávky k poslechu vybíráme dle nálady, proto také využíváme rozsáhlé spektrum muziky. Jak znám tituly, co mne spolehlivě energeticky nakopnou, probudí, a dokážu jimi ventilovat spoustu rozpoložení, jsou tu i tlumící díla, anebo i ta povznášející, navozující pocit slavnostního zážitku. Ta škála emocí, co dokáže hudba vzbudit, je nekonečná. Je právě tak bohatá, jak moc jsme jí schopni ve svých zážitcích propůjčit něco ze sebe. Ta pravá hudba je pro každého tak trochu jiná, jistě. Jak je to konkrétně s nahrávkou The Life Of The Honey Bee And Other Moments Of Clarity? Snadná odpověď. Pokaždé mne spolehlivě uvádí až do rozjímavých stavů, jak je patrně znát z textu této recenze. I to ber, vážený čtenáři, jako projev, ba přímo znamení toho, jaká ta hudba vlastně je.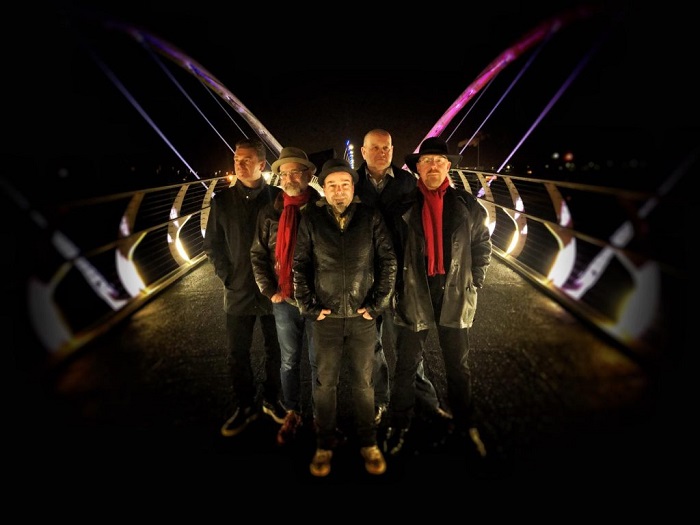 Abych se neubíral jen do krajů ryze abstraktních představ, zde je pár údajů z oblasti více konkrétní. Sestava, která natočila album:
Davie Mitchell (ve skupině od roku 2001) – kytary
Jack Webb (ve skupině od roku 2008) – klávesy
Mick Macfarlane (ve skupině od roku 2007) – zpěv, kytary, bouzouki
Stephen Donnelly (ve skupině od roku 2002)  – basa
Denis Smith (ve skupině od roku 1988) – bicí, zpěv ve skladbě č. 6, produkce
David King (ve skupině od roku 2018) – kytary, klávesy ve skladbách č. 1, 6, programování bicích ve skladbě č. 6
Plus mnoho dalších hostů. Jak si můžete povšimnout, v sestavě již nefiguruje nikdo z prvního období. Nejdéle sloužící je Denis Smith, který je považován za mluvčího a manažera souboru. Tvůrčí odkaz byl od zakladatelů organicky převzat v průběhu prvního desetiletí po roce 2000 a současná tvář uměleckého seskupení navazuje na dědictví, které zůstává stále velice znatelné. Současně jsou minulí členové z převážné části hudebně stále aktivní a dochází k občasné spolupráci i s nimi. Nahrávka vyšla 06.07.2020 v několika různých formátech. Jako download v mp3, flac 16bit 44.1Khz, Hi-Res flac 24bit 96Khz, nebo na standardním CD, a také v limitované edici na oranžovém vinylu. K dispozici máme i různý tematický merch.
Na ploše díla se nachází celkem šest skladeb, k nimž můžete získat, v závislosti na provedení, dva bonusy. Skupina se dle vlastních slov rozhodla udělat aktuální album jiným způsobem, než předchozí. Po důkladném mnohonásobném poslechu celé diskografie musím říci, že je to skutečně jiná hudba, výrazně odlišná forma sdělení. Na rozdíl od minulé desky je zde základní stopáž o půl hodiny kratší, stylovým pojetím jde o zásadně kompaktnější útvar. Šíře žánrového záběru je tu oproštěna od nerockových postupů, kam například na minulém opusu hudebně nejednou zabrousili. To vede k jisté výrazové jednotě, kdy kulisy našeho představení nejsou rušivé, a my se tak plně můžeme soustředit na jeho děj.
Těch šest základních skladeb obsahuje dva opusy přes dvanáct, respektive třináct minut. Oba na tu dlouhou stopáž jdou jinak, a oba zasluhují pozorný a soustředěný poslech. Abelganzovská hudba tak trochu klame tělem, a u těchto dlouhých kompozic by se mohlo případné podcenění nevyplatit. První z nich, titulní The Life Of The Honey Bee And Other Moments Of Clarity mi dlouho dělala problémy, vlastně jsem ji nějakou dobu považoval za jedinou slabinu desky. Poslech probíhal tak, že přečkám prvních dvanáct minut, a pak to teprve bude ta správná paráda. Jenže, je to jinak. První skladba na to jde prostě odlišně, než zbytek. Je v ní zachována jistá posluchačská nepřístupnost, musím si v ní prokousat tuhou slupku, než se dostanu pod povrch. A pak to tam najednou je. V tomto se podobá prvním třem deskám kapely, co jsou již zapadány prachem historie. Je v ní rafinovaně v mnoha vrstvách ukryto, co nelze vnímat na povrchu, ten zážitek si musím zasloužit. Dneska je tato kompozice moje očekávaná poslechová soubojovka, kdy si říkám – jakpak tě tentokrát zvládnu. Závěrečné krátké saxofonové sólo mi vždy na konec jako vztyčený ukazovák říká – vidíš, a tys mně nevěřil. Druhý dlouhý song je naopak otevřeně progresivně strukturovaný, zřetelně vykreslený a tradičně orientovanému progresivistovi nabídne největší porci zážitku už od samého počátku. Takto provedená a vypravená skladba je pro mne tak ohromná artová žranice i pijatika, že jsem z ní pokaždé naprosto vyřízený. Fakt luxus.
Další dvojice skladeb, které bych z hlediska dojmologického spároval, jsou písně amorfní, mající roli náladotvorného mostu, a je v nich málo konkrétních záchytných bodů. Jde o taková interludia, či postludia, která sázejí spíše na psychedelickou múzu, nežli na artové skotačení. Je to tříminutovka Arran Shores, (napsal ji nováček David King) která opravdu vítaně akusticky houpavě člověka převeze na pramici z jednoho snu do druhého, aniž by se probudil. Malebné a niterně hebké. Druhou takovou náladu cítím ze závěrečné The Light Shines Out, co sice není tak minimalistická, ale odplouvání a odcházení je z ní patrné. Oplývá celkem nečekaným elektronickým rytmem, jenž v kontrastu s táhlou flétnou a Gabrielovským vokálem dokáže být hypnoticky uhrančivý. Je to trochu psycho a trochu optimistické loučení. Ostatně, nebudeme si zastírat, že závěr každé dobré desky je vždy tak trochu nostalgický a nemilosrdný, protože konec, a hotovo. Zde se s tím uzavřením celého hudebního díla loučíme smířeně a s úsměvem. Žádný velký smutek, spíše popřání štěstí v další pouti. Tím spíše, že závěrečný až taneční motiv, s nímž se zvukové poselství vytrácí do fadeoutu, je jásavý a radostný.
Poslední dvojici skladeb bych řadil do posluchačsky přítulných, až mírně svojí atraktivitou mainstreamově nabízejících se písní. V poeticky zádumčivé Summerlong to ještě není až tak patrné, smyčcové křoví nás ukolébá a uspí, avšak v závěrečné třetině přijde pompézní vrcholení, které spadá do oblasti atraktivních do uší lezoucích neoprogových parád, aby se zase ke konci píseň zklidnila a uložila nás v klidu do trávy na prosluněné louce. Poměrně samostatnou roli hraje píseň One Small Soul. Má na albu roli určitého hitu, proto se jí dočkáme ve dvou dalších verzích jako dvou již zmíněných bonusů. Má klasickou písňovou refrénovou strukturu, a je taková, proč to neříci, líbivá. Zároveň je ve svém výrazu milá až dojemná a díky hostujícímu zpěvu Emily Smith má schopnost lehce klouzat do mysli, kde si udělá své malé hnízdečko. Navíc, tato skladba obsahuje působivý textově instrumentální stop time, který mne vždy upoutá, a já se na vteřinku zastavuji s ním.
Po dopsání dojmových charakteristik skladeb a jejich rozčlenění do dvojic si začínám uvědomovat, jak je to téměř opovážlivé a jak to může každý slyšet jinak. Nic není jednoznačné, a klidně bych osobně také dokázal provést jiné rozlišení. To však není smyslem tohoto textu. Nechť se každý v rovině hudební působivosti ztotožní se skladbami po svém. Důležité je, aby se mysli podařilo celek přijmout jako členitou strukturu s různými vlastnostmi, aby výsledek snažení nezůstal skrytý za masou anonymní muziky, která se před námi tyčí jako nezdolná stěna.
Dlouho jsem zvažoval konečné hodnocení. Album znám dlouho, prožil jsem s ním mnoho poslechů a mám k němu velice důvěrný vztah. Na druhou stranu jsem v rozdávání nejvyššího počtu hvězd poměrně střízlivý, plná palba je úzkoprofilové koření. Obzvláště u novinek vždy dlouho váhám, a čekám, jestli mne muzika dostatečně přesvědčí. Deska skupiny ABEL GANZ z roku 2020 nepatří mezi ty, co by se projevily jako jasná bomba hned zkraje. Jak píšu, klame tělem a může zůstat neodhalena. Její introspektivní ladění není pro každého. Své přívržence si určitě najde, a těm pak je elixírem v míře nevídané. Já mezi ně patřím. Takže, kam těch 4,5* zaokrouhlit, kam, se ptám? To je přesně to, o čem ve své recenzi píšu. Vím, že je na plný počet. Cokoli jiného je jen o tom, jak moc jsem se nechal, nebo nenechal poddat. Jak moc jsem byl v daný okamžik očarován a pohlcen sdělením obsaženým v této hudbě. Neboť popis zážitků vyvolaných hudbou je převážně o posluchači. Ten je současně nejslabším, ale i nejsilnějším článkem každého posouzení. Proto nemohu nedat plnou palbu, neboť ta mocná vlastnost tam je a já na ni rád někdy dosáhnu.
Malé P.S., které není úplně P.S., ale chce se mi to takto napsat, takže je. Jat náhlým záchvatem altruismu jsem po návštěvě shopu na stránkách kapely objednal Hi-Res download, černé triko se symbolem desky, a hlavně ručně psaný text jedné vybrané skladby jejím autorem. Texty jsou nabízeny v limitované edici 20 ks, prostě se mi zachtělo být jedním ze dvaceti lidí na zeměkouli, kteří tento artefakt budou vlastnit. Až mi zásilka přijde, samozřejmě se s jejím obsahem zde náležitě povytahuji..
Edit 25.11.2020: Už je to pár dní, co zásilka dorazila. Text skladby Summerlong vlastnoručně napsal Mick Macfarlane , současně se mnou pár slov mailem prohodil Denis Smith. Jsem spokojený.
01. The Life Of The Honeybee And Other Moments Of Clarity – 12:41
02. One Small Soul – 05:52
03. Arran Shore – 02:40
04. Summerlong – 05:22
05. Sepia And White – 13:31
06. The Light Shines Out – 06:17
Bonusy:
07. One Small Soul (-radio edit-) – 03:58
08. One Small Soul (-remix-) – 04:50
Total 46:24 + 08:48
Dynamic range – DR9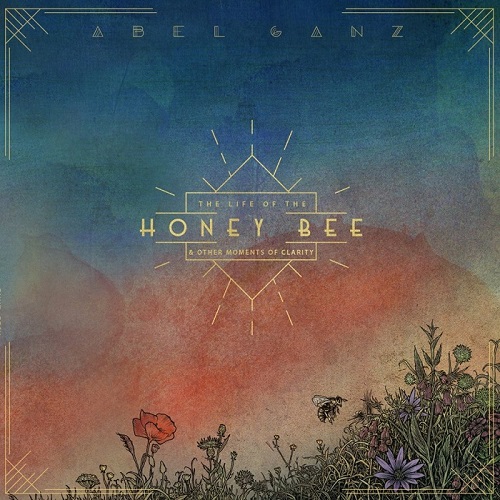 The Life Of The Honey Bee And Other Moments Of Clarity
Abel Ganz
Prog rock
Abel Records
2020
Hi-Res download
8