Stejně jako před více jak třiceti lety na mě zapůsobilo album Sub Pop 200, totéž se mi stalo při poslechu desky Lighting At The Door od neznámé americké kapely All Them Witches. V prvním případě to způsobilo velkou oblibu scény, kterou hudba na Sub Pop 200 přinášela, ve druhém případě jsem si skupinu zamiloval s myšlenkou, že ještě není všem dnům konec a správnej bigbít neskončil.
All Them Witches jsou mladá kapela z hlavního města amerického státu Kentucky, Nashvillu – z centra country music. All Them Witches ale rozhodně nejsou country kapela, hrají náramně ostrý rock. Debutové album Our Mother Electricity se nahrávalo v Německu a je hodně ovlivněné blues. Následovala deska Lighting At The Door, na které předvedli, co všechno je ovlivnilo v té nejlepší kvalitě. Z písní můžete slyšet The Doors, Led Zeppelin i grunge. Všechny jejich LP jsou hodně psychedelické a tvrdé. Skupina do roku 2018 vydala ještě tři alba.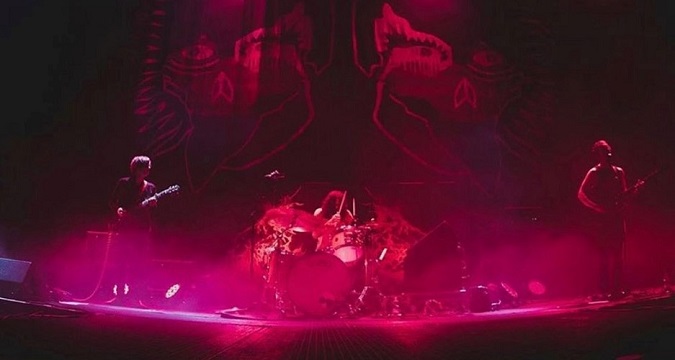 V září 2020 vyšla deska Nothing As The Ideal, která mě prostě ohromila. Je na ní osm skladeb. Má pěkný obal, na černém podkladu je psychedelický emblém v pestrých a výrazných barvách se znakem hippies uprostřed. Obal napovídá, jaká hudba se zde nachází, samozřejmě psychedelická, a to hodně.
Úvod první skladby Saturnine & Iron Jaw je podivná kakofonie zvuků s cinkáním pohřebního zvonce a připomíná pochod mrtvých. Toto přejde do velmi slušného nářezu. Ve stejném duchu je i Enemy Of My Enemy. Třetí v pořadí je akustická Everest se vznosnou melodií i pěknou kytarou. See You Next Fall začíná jako úvodní píseň, kakofonií. Pak přejde v něco, co se mi na této desce líbí nejvíc – úžasná psychedelická suita, jakou hráli kdysi Grateful Dead, třeba ve skladbě Dark Star. Skladbou The Children Of Coyote Woman All Them Witches dokazují, že jsou americká skupina a pocházejí z Nashville. Vyčnívá z ní mírný vliv country. Závěrečné tři kousky jsou hodně tvrdé. Z desky cítím, že hudebníci nemusí být bůh ví jací virtuozové, nejdůležitější je, aby to, co hrají, zapadalo do sebe. Tady dokonalá rytmika s kytaristou, za jehož sóla by se nemusel stydět ani Thurston Moore nebo Kurt Cobain.
Od kapely All Them Witches se mi líbí všechno, co zatím vydala. Myslel jsem si, že desku Lighting At The Door už nepřekoná, ale s Nothing As The Ideal se jí to v mých uších povedlo. Dávám pět hvězdiček!

SKLADBY:
1. Saturnine & Iron Jaw
2. Enemy of My Enemy
3. Everest
4. See You Next Fall
5. The Children of Coyote Woman
6. 41
7. Lights Out
8. Rats in Ruin
SESTAVA:
Michael Parks Jr. – Vocals/Bass/Guitar
Ben McLeod – Guitar
Robby Staebler – Drums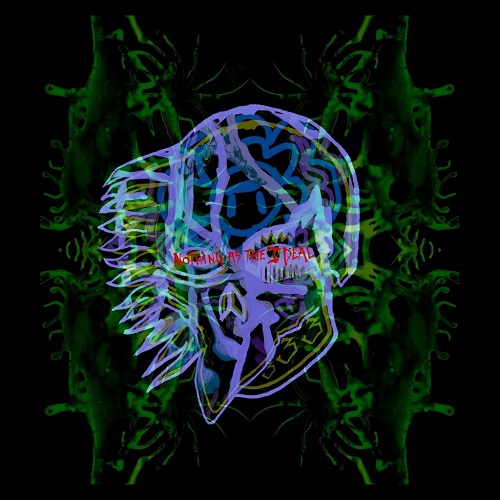 Nothing As The Ideal
All Them Witches
Psychedelic Rock, Blues Rock, Stoner Rock
New West Records
2020
LP, CD
8