Desky Alice In Chains jsem si kupoval, tak jak vycházely. Tohle třiceti minutové CD jsem si koupil taky, abych jej záhy vyměnil za 2CD, kde bylo společně s EP Sap. Mám rád Pearl Jam, Nirvanu, Soundgarden, ale Alice In Chains mám nejradši. Vlastním všechna jejich CD, a to co vyšlo na vinylech. Samozřejmě, nemám první tři LP, protože ta cena je neúměrná, možná to někdy vyjde znovu.
Motiv na akustickou kytaru doplněný tahavým sólem na elektrickou kytaru to je začátek Rotten Apple, k tomu vyhulená basa a pro mě parádní zpěv Layna Staleye. Nutshell je snivá píseň s doprovodem akustické kytary a střídmého použití ostatních nástrojů. I Stay Away z akustického začátku sklouzne do parádní tvrďárny. Po ní následuje moje oblíbená skladba No Excuses zpívaná Jerry Cantrellem.
Whale & Wasp (Velryba a vosa) je instrumentálka převážně s akustickou kytarou a tahavým sólem na elektrickou kytaru. Don't Follow je další kousek zpívaný Jerry Cantrellem, opět skoro celý za doprovodu pouze akustické kytary. Je tu závěr a s ním skladba Swing On This, kde do swingového motivu vstupuje pěkně tvrdý rock.
Skupina Alice In Chains byla označována jako nejtvrdší grungeová kapela, tohle ale neplatí pro tuhle desku. Jar Of Flies je plná pohodových písní s výborným zpěvem a skvělou kytarou. Nový hráč na basu Mike Inez dokazuje, že se u Ozzyho Osbourna hodně naučil a ze všech písní je slyšet, že hudebníci poslouchali Led Zeppelin a Black Sabbath. Jak už jsem napsal, Alice In Chains mám rád, zvláště tuhle desku, a proto jí dávám pět hvězdiček.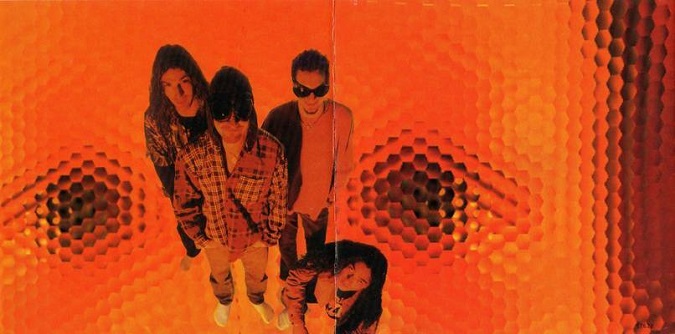 SKLADBY:
1. Rotten Apple /Cantrell, Inez/ 6:58
2. Nutshell /Cantrell, Inez, Kinney/ 4:19
3. I Stay Away /Cantrell, Inez/ 4:14
4. No Excuses /Cantrell/ 4:15
5. Whale & Wasp /Cantrell/ 2:37
6. Don't Follow /Cantrell/ 4:22
7. Swing On This /Cantrell, Inez, Kinney/ 4:04
SESTAVA:
Layne Staley – lead vocals
Jerry Cantrell – guitars, backing vocals, lead vocals on No Excuses and Don't Follow
Sean Kinney – drums, percussion
Mike Inez – bass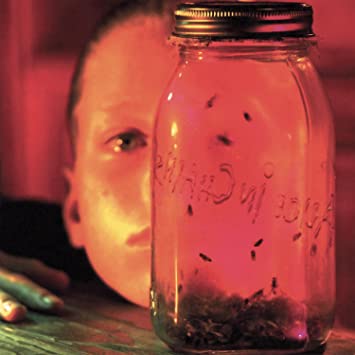 Jar Of Flies
Alice In Chains
Grunge
Columbia/CBS
1994
CD, EP
7