Mesačné archívy: september 2016
Southern hardrock, Ilinois.
Jediný město z těch dob žije
na věky ve mně
ztracený je
má jméno ER
a nad ním hoří hvězda ranní

Prvním z odmazaných restů, které se mi během letního režimu nahromadily, budiž pořízení reedice vydané 19. srpna 2016 u příležitosti pětačtyřicátin jednoho ze zásadních milníků československé rockové historie, alba Město ER.
VIAC Reedice alba Město ER →
Parádny hardrock z Alabamy.
Leaf Hound, oživená značka výborného hard rocku z Británie, naživo v Tokiu (júl 2012).
Trocha rezkej južáriny. Momentálne vyťažujem YT kanál "After Skynyrd" a nachádzam tam zaujímavé vykopávky. Táto je z Georgie.
Studiový projekt, jehož jádro tvořili členové (The) German Bonds Peter Hesslein (kytara), Peter Hecht (klávesy), Dieter Horns (baskytara) a Joachim Reitenbach (bicí). V roce 1970 vydal dvě alba s kvalitním pěvcem jménem George Mavros (tu jako Monro). VIAC Electric Food – Electric Food & Flash, 2004 →
Co to je za hároša, zeptal jsem se kámoša  … poslechni …
Krátky návrat do minulosti – september 1978.
Prvé dni na strednej škole, zemiaková brigáda, magneťák.
"Súboj": neskúsený prváčik vs. ostrieľaný študent 4. ročníka.
Dôvod konfliktu: baby, kočky, dievčatá, spolužiačky.
Použité zbrane: Nazareth, Expect No Mercy, 1977 vs. Queen, A Night At The Opera, 1975.
Víťaz: Uhádnete?

VIAC Expect No Mercy, 1977 – a hard rock mal stále čo ponúknuť →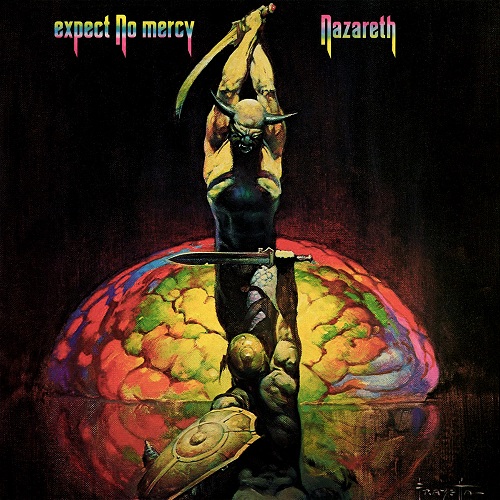 Expect No Mercy

Nazareth

hard rock

Mountain

1977

LP

10

CD - Castle Classics, 1990

Expect No Mercy, deviaty štúdiový počin škótskych hard rockerov, sa narodil v čase, kedy v Británii zúrila punková vlna, takže jeho šance na úspech boli minimálne. Napriek nepriazni osudu i nahrávacích spoločností sa skupina pochlapila. Album dokázal, že ostrovný hard rock mal stále čo povedať a ponúknuť.
Kytarista Accept a jeho první sólovka. Herman the German /mám rád německý těžký kov /.
Privátny hardrock z Texasu.
Parádny Southern rockový výkop. V poradí druhá platňa od kapely.
Nejdřív jsem to slyšel z polský kazety, na který nebyl dobře napsanej ani název kapely (Quinn), ale deska je to povedená.
Zaujímavá nemecká kapela z "tvorivej dielne" Connyho Planka. Skladba je z LP "It's Time For" , 1976.